Partnership with biggest UAE property portals PropertyFinder & Dubizzle
We are excited to announce that we've successfully manage to establish partnerships with the biggest property portals in the Middle East. Starting from this month users of LookAround will be able to publish their 360 VR tours directly to ProperyFinder and Dubizzle. This is a game changer for real estate agents in the Middle East, allow them to swiftly create and add VR tours for their property listings.

Ever since the start of the year LookAround has been focused on establishing a strong grip on the real estate market in Dubai and Abu Dhabi. Very early on we realized that partnerships with the biggest property portals in the UAE, namely PropertyFinder and Dubizzle, are essential for providing the most value to our customers. Being able to add virtual reality tours in addition to still photos to an existing listing made prospective clients even more so excited to sign up for us.
We've worked hard to make sure that both PropertyFinder and Dubizzle would support integrating virtual tours captured with LookAround. Working closely together with the Product Team at Dubizzle and the Business Development team at PropertyFinder also helped us to gain a better understand of their roadmap and agenda.
Our clients have already adopted those changes at a fast pace and we are excited to work on further partnerships around the globe to bring even more immersive experiences for home buyers and real estate professionals.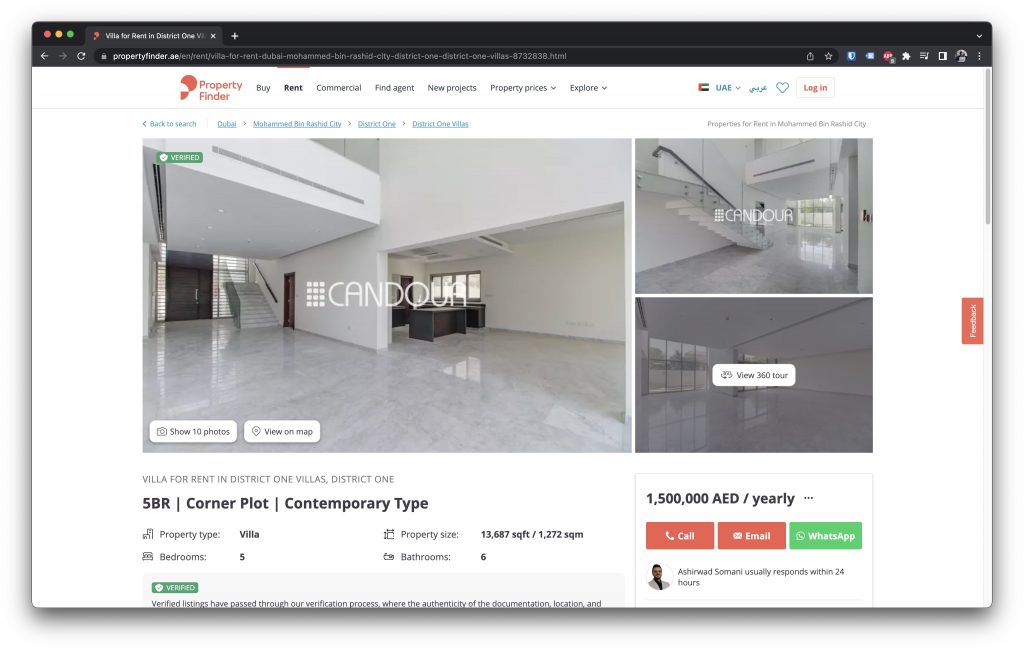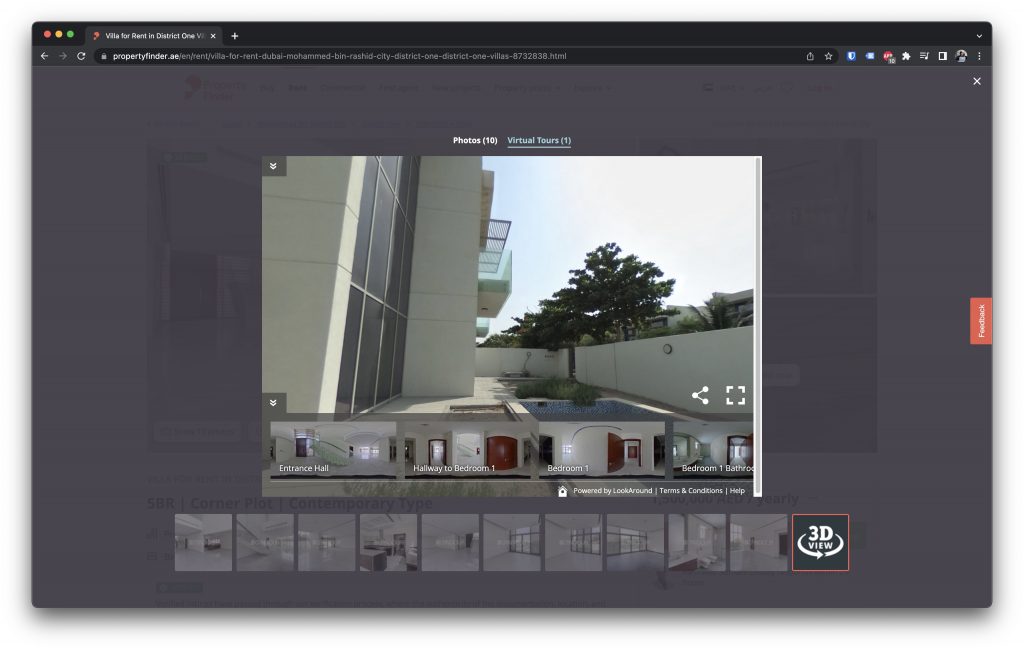 References:
https://www.propertyfinder.ae/hub/agent-guides/offer-clients-virtual-property-scan-with-360-tours/