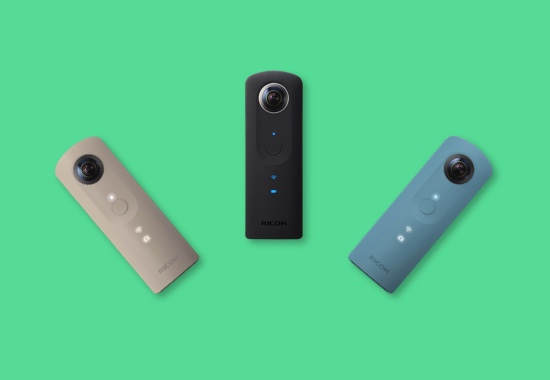 Get a 360 degree spherical camera
In order to record virtual tours with your smartphone you need a 360 camera and the LookAround app. Currently there are a handful of 360 camera available on the market, ranging from roughly 200€ to up to 3000€. The LookAround virtual tour app works best with the Ricoh Theta S or Ricoh Theta SC, which both cost around 300€.
Additionally we recommend getting a tripod (optimally a monopod) for the best possible results.
CAPTURE YOUR VIRTUAL TOUR
Capture each room and set hotspots to link rooms
Connect to your 360 camera using the LookAround virtual tour app and start capturing your first 360 degree sphere image. The app helps you with a live-preview mode to see what the camera currently captures. After you recorded an image you can set "hotspots" to link rooms. Users can then click a hotspot to 'virtually' walk room to room.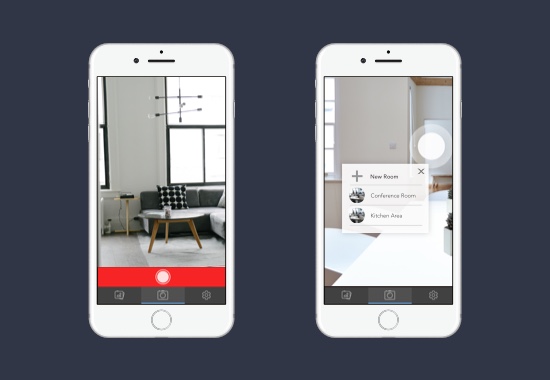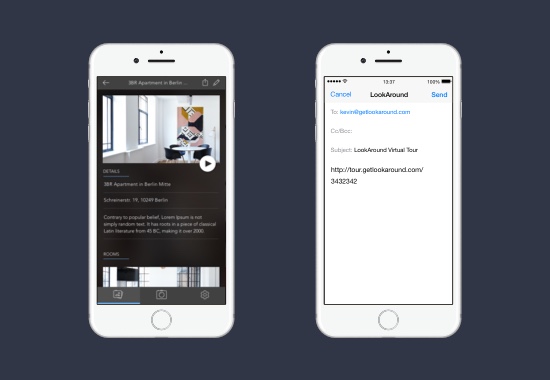 Specify details and share your virtual tour
After you have captured all rooms of your virtual tour, you can specify details like the address, name and description. Once you save the virtual tour, it gets uploaded directly to our servers and then all it takes is a simple tap on the Share button to send your virtual tour link to anyone around the world.
INTEGRATE YOUR VIRTUAL TOUR
Integrate your virtual tours into a website
You can easily integrate tours captured with the LookAround app into almost any website (WordPress, Magento, Joomla, Typ3, and many more). All you have to do is copy & paste a short code snippet into your site and that's it. Additionally you can also include a virtual tour into a real estate marketplace like ImmobilienScout24.
Here's an example code snippet:
<iframe src="https://tour.getlookaround.com/d1sma91″>
// iOS iframe auto-resize workaround var viewer = document.getElementById( 'viewer' );
if ( /(iPad|iPhone|iPod)/g.test( navigator.userAgent ) ) { viewer.style.width = getComputedStyle( viewer ).width; viewer.style.height = getComputedStyle( viewer ).height; viewer.setAttribute( 'scrolling', 'no' ); }